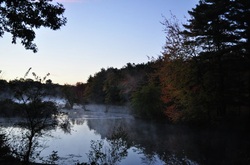 Our Mission
The Lake Basile Association (LBA) is a federally recognized 501(c)(3) non-profit organization (public charity) that is dedicated to the preservation of the wetlands, management of water quality and the protection of the natural habitat of fish, animals and waterfowl of Lake Basile and its watershed for the recreational and passive enjoyment of the community. We directly support environmental remediation treatments for the Lake, watershed ecology education programs, healthy recreational activities, and other programs to benefit the community.

Originally founded in 1954, the Lake Basile Association was reactivated in 2010 by the current residents of the Lake Basile watershed area out of concern for the environmental future of the lake.

The Association has accomplished much in the last few years, and we plan on keeping up the momentum well into the future!
---
Board of Directors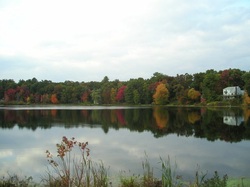 Elisa Letendre - President
Mike Sepko - Vice President
Pete Gorecki - Treasurer
Leslie Vosburgh - Secretary
Brian Atkinson - Board Director
Chuck O'Gorman - Board Director
Barbara Hackenyos - Board Director
Emily Carlson - Board Director

---
Our Members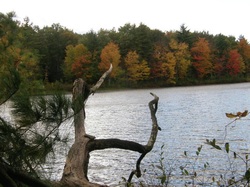 Our current membership includes approximately 30 households spanning Hemlock, Basile, and Ice Pond Roads in Granby and East Granby, Rebecca Lane in Simsbury and we are expanding all the time! Membership in the Lake Basile Association has many advantages. All members of the Association in good standing are invited to attend our general membership meetings and vote on important issues that effect the lake and are eligible to hold office. You will be included on our email distribution list and hear about the latest news around the Lake and with the Association, including neighborhood social events and block parties! Annual membership dues are $75 per household, and are tax-deductible.

The Association depends on its member volunteers for financial support and to help manage our work load. Volunteerism also helps build our sense of community and keeps our costs low, in addition to being lots of fun! If you would like to learn more about becoming a Member, please send an email (info@lakebasile.org) or a letter to our mailing address (PO Box 531 Granby, CT 06035).
---
You can pay your Annual Membership dues below using a major credit card or your Paypal account (you will be directed to Paypal's secure site):
---